Livre Paris 2021
The German Collective Stand at Livre Paris is a hub for literary and professional exchange among international publishers, editors, agents, literary translators, librarians, teachers, event organisers, and book lovers interested in new releases and book design "Made in Germany".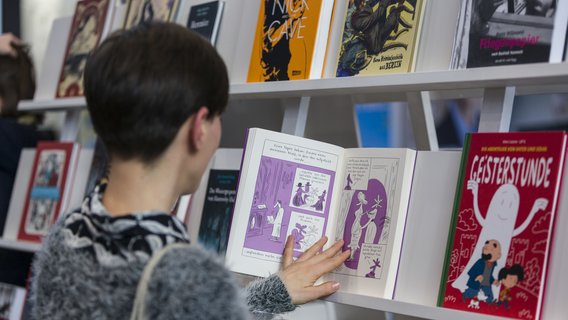 German Collective Stand
We look forward to welcoming you at the German Collective Stand in Paris! Discover new releases, grant programmes, and exchange opportunities for book trade representatives. Take part in our literary and B2B programme of events, and join us for a coffee and a croissant at the Frankfurter Buchmesse professional breakfast on 31 May.