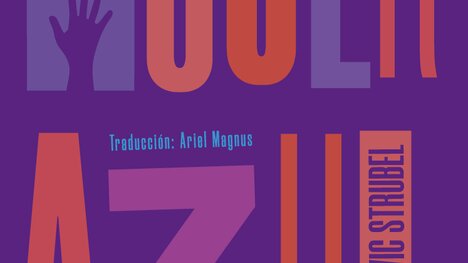 Event time (America/Argentina/Buenos Aires)
America/Argentina/Buenos_Aires
Location
Feria Internacional del Libro de Buenos Aires
Sala Adolfo Bioy Casares
Buenos Aires
Argentina
Antje Ravic Strubel: Mujer Azul
Antje Rávic Strubel, ganadora del Premio Alemán del Libro 2021 para la mejor novela del año, Mujer Azul 
Adina es la última adolescente en las montañas de los Gigantes. Cuando sale por primera de su pequeño pueblo -para tomar un curso de idiomas en Berlín - conoce a Rickie, una fotógrafa que le organiza una pasantía en un centro cultural recién construido en Uckermark. Adina es agredida por un respetado político cultural de Alemania Occidental y tras una odisea por media Europa acaba varada en Helsinki. Allí conoce a Leonides, politólogo estonio y eurodiputado, que se convierte en su primera parada. Mientras él hace campaña por los derechos humanos, Adina busca una salida al exilio interior. Estas son las circunstancias. 
Traducción del Alemán: Ariel Magnus
Winner of the German Book Prize 2021
Adina grew up as the last teenager in her village in the Czech Giant Mountains. While attending a language course in Berlin, she meets a photographer named Rickie, who gets her an internship in an arts center in the Uckermark. After being raped by a West German cultural politician, she sets out on an odyssey that takes her across half of Europe. In the end, Adina is stranded in Helsinki where Leonides, an Estonian politician and member of the European parliament, becomes her emotional anchor. While he campaigns for human rights, Adina seeks a way out of her inner exile.
"Blue Woman" is a stirring account of a young woman's struggle for integrity. On the road from the Czech Republic to Finland, to Estonia and Germany, her experiences reflect the recent power struggles between Eastern and Western Europe.
We can be found here