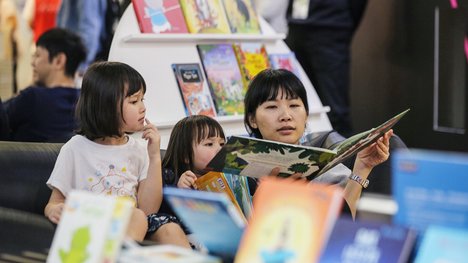 Children's Books on Tour 2020
German children's and young adult books are very much in demand among international licensees and an absolute export hit for German publishers, being the top selling foreign rigths category.
Since 2006, the Frankfurter Buchmesse has been inviting German publishers to exhibit a selection of their books abroad in order to meet this great demand.
This year, 16 renowned publishers and imprints will be part of the Children's Books on Tour collection. A total of 52 compelling titles will be displayed and promoted at about 15 foreign book fairs and at our foreign offices in China, the USA, Russia and India.
© Image by Terry Lin
Single title