MESSAGE FROM MINISTER OF STATE KATJA KEUL
Books – a Key Medium for Reflection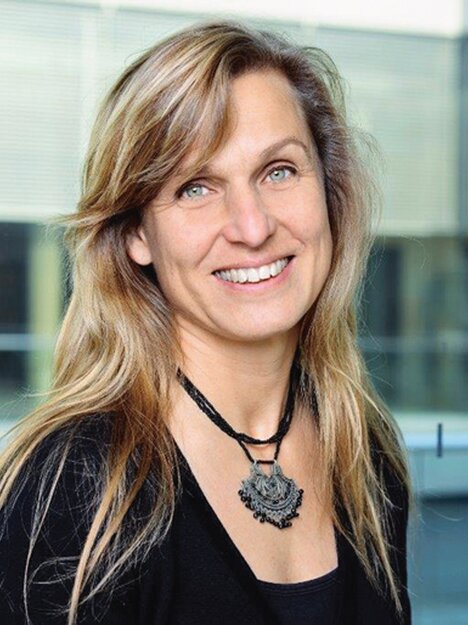 © Bündnis 90/Die Grünen im Bundestag, Kaminski
Every year in October, the world comes to Frankfurt. People from across the globe gather together here because they have one thing in common: their love of culture and of words, whether in written, printed or (increasingly) electronic form.
The Frankfurter Buchmesse, therefore, stands for something that is at the heart of ––international cultural policy, namely facilitating dialogue between people and civil societies and giving them the opportunity to work together, across borders, on the things they really care about.
In our globalised and interconnected world, we have no choice but to work together internationally if we want to make a difference. This is true of almost all the major global issues facing us today, from tackling the pandemic to fighting global inequality to combating climate change.
We will only succeed in all these objectives if we take advantage of the commitment and ideas of science and civil society; if cities worldwide connect with each other and share their best ideas; if artists, journalists and human rights defenders are able to go about their work freely.
The development of international scientific cooperation, city diplomacy, sustainability and the preservation of social freedoms will therefore be key pillars of our international cultural policy in the years to come. It is also important that we continue to confront our colonial past. This chapter of our history has been swept under the carpet for far too long.
All of these issues will also play an important role at the Frankfurter Buchmesse, because books are, and always will be, one of the main media for social debate and reflection. That is why we need a strong book market, with owner-run bookshops as its backbone. These bookshops, thanks to their dedication and creativity, have survived the difficult years of the pandemic, but they still face major challenges, such as growing competition from the online book trade.
This year, we are welcoming an important Euro­pean partner to Frankfurt with whom we have close links: Spain. We look forward to celebrating and deepening the diverse ties between our countries. Let us be open to surprises, to discovering and turning new and unfamiliar pages, whether between the covers of books or in our conversations with others at the exhibition hall in Frankfurt.
About Katja Keul
Katja Keul, born in Berlin, is a qualified lawyer. In 2009 she became a member of the German Bundestag for the Alliance 90/The Greens. Since 8 December 2021 she has been a Minister of State at the Federal Foreign Office.