I'd Rather Be a Poem
Some people see poetry as somehow inferior to 'larger-scale' literary formats like the novel or the short story. But this belief is unfounded. On the contrary, the German poetry scene is diverse, vibrant and popular.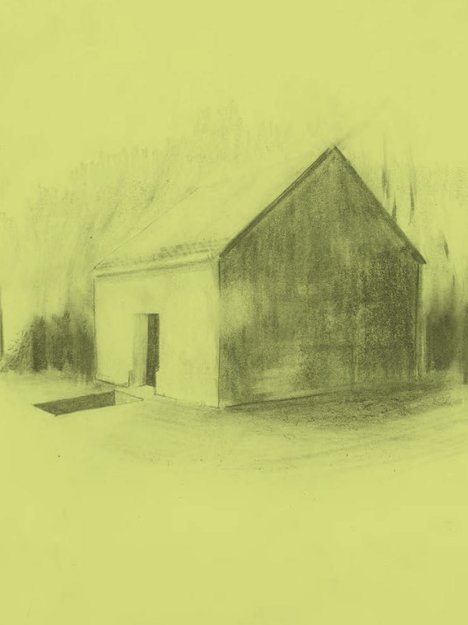 Poems are perfect for impatient readers. Their often short form means they slot easily into everyday life: you can pick just one or a few poems out of a volume to read at a time. But poems are also perfect for the patient reader: a carefully composed poetry collection takes a long time to truly 'finish'. It takes concentration and contemplation to fully appreciate the poems and the composition of a collection, and perhaps also to understand them in the context of the author's other work.
The German-language poetry scene is impressively vibrant and diverse. Not only in Germany, the 'land of poets and thinkers', but also in neighbouring Austria and Switzerland, a great many authors contribute to this vibrant scene through their writing and their appearances at readings and festivals. Many of them translate poetry from other languages. They take part in festivals such as the Poesiefestival Berlin, the Poetry on the Road festival in Bremen, the Lyrikertreffen Münster, and Poetica in Cologne, as well as symposiums, workshops, and readings in schools. As poetry lecturers at universities and colleges, they reflect on their role as authors and on the writing process. Publishing houses also contribute to this vibrant literary landscape by making space in their lists for poetry, despite sometimes low sales figures. In many cases, a great deal of thought goes into the design of these poetry volumes.
German Poetry, Award-Winning
In Friedrich Ani, Marcel Beyer, Nora Bossong, Esther Kinsky and Marion Poschmann, Suhrkamp Verlag publishes a whole range of authors who write both novels and poetry – some of them very successfully indeed. Two of the most prominent examples are Marcel Beyer, who was awarded the Peter Huchel Prize for poetry in the German language for his collection Dämonenräumdienst in January 2021, and Marion Poschmann, who won the Huchel Prize in 2011 for her collection Geistersehen. Poschmann's fifth collection, Nimbus, also enjoyed extraordinary success. It won three prizes in one year: the Orphil Poetry Prize awarded by the city of Wiesbaden, the prestigious Hölty prize and the time-honoured Bremen Literature Prize.

Carl Hanser Verlag is another great champion of poetry. It even has a German Nobel prizewinner on its list, in the form of novelist and poet Herta Müller, and its sister publisher Hanser Berlin publishes the Georg Büchner prizewinner Jan Wagner, whose 2015 collection Regentonnenvariationen was awarded the Leipzig Book Fair prize and went on to become a bestseller with sales running into six figures. In the 'Edition Lyrik Kabinett' series, produced in collaboration with the Munich-based Lyrik Kabinett foundation, Hanser publishes particularly beautifully designed volumes both in German and in translation.
Poetry Meets Design
The many places where poems are shared and discussed include newspapers, radio (and sometimes television) programmes, a diverse range of magazines, various online poetry portals (including Signaturen and Lyrikkritik), and private blogs. An extensive network of literature houses, cultural centres, prizes and stipends also have an important role to play in promoting poetry and good working conditions for writers. For several years now there has even been an Academy of Poetry Criticism (the Akademie für Lyrikkritik) attached to Berlin's Haus für Poesie, to help budding critics hone their craft.

To come back to 'good working conditions': not many poets write poetry full-time, since it's so rare to be able to make a living out of it. But the poet Elke Erb, born in 1938, is one of the few who have managed it. Like Friederike Mayröcker – born in Vienna in 1924, and probably the 'longest-serving' female poet in the German-speaking world – Erb trained as a teacher but went on to forge a career as a poet in East Germany. To this day, Elke Erb publishes her poems and prose almost exclusively with small presses. In 2020 she was awarded the Georg Büchner Prize for her literary oeuvre. In Das ist hier der Fall, an anthology of her poems compiled by Monika Rinck and Steffen Popp, we find a cross-section of Erb's work.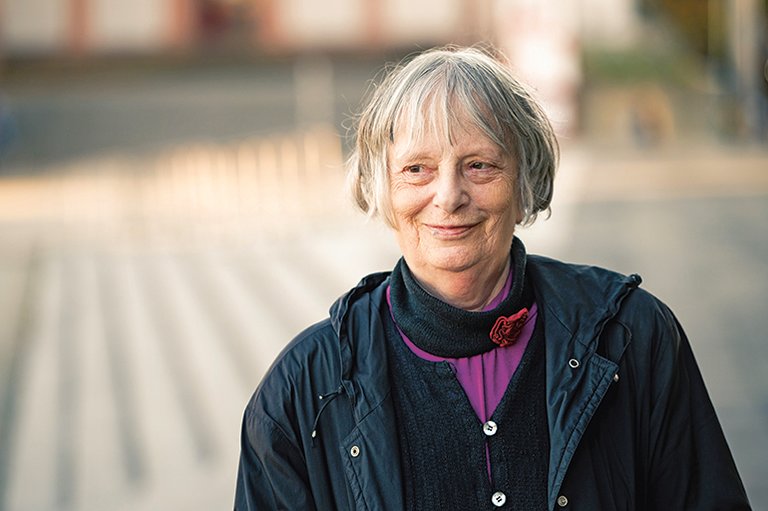 © Andreas Reeg