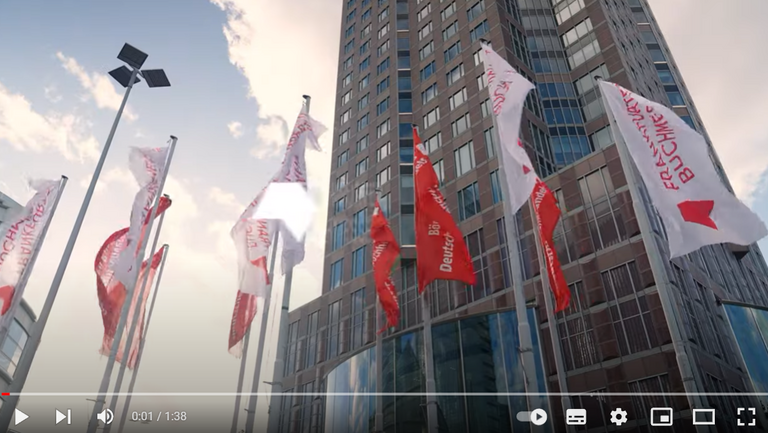 Frankfurter Buchmesse 2023
The 75th Frankfurter Buchmesse (18-22 October 2023) has once again demonstrated its unique position as the most important meeting place for the international book and media industry: with 105,000 trade visitors from 130 countries and 110,000 members of the general public Frankfurter Buchmesse succeeded in growing markedly once again after 2020 and 2021, the two years affected by the pandemic. Over 4,000 exhibitors from 95 countries presented their products and services in the exhibition halls. The Literary Agents & Scouts Centre (LitAg), which was sold out early, experienced record occupancy. With 548 reserved tables, rights professionals from a total of 324 agencies and over 35,000 entries, the LitAg was busier than ever before. More than 7,000 media representatives reported on the over 2,600 events taking place on the five days of the fair. Attendance on Saturday and Sunday, the two days when the book fair is open to the general public for the entire day, exceeded the number of visitors in 2022 by more than 30 percent.
Thoughtful consideration of global politics and social issues
Whether climate change, crises in democracies, or war – international conflicts received thoughtful consideration at the fair. The Frankfurt Pavilion was highly frequented as the fair's cultural and political stage featuring debates on the conflict in the Middle East, the war in Ukraine and the protests by climate change activists. The book fair's essence as a platform for discourse was evident right from the start in the narratives and counter-narratives heard during the fair's Opening Ceremony on Tuesday, when remarks on the Middle East conflict by Slovenian philosopher Slavoj Žižek caused strong reactions from the audience and the media. As a way of keeping the Ukrainian book industry visible despite Russia's war of aggression and demonstrating international solidarity, a 200-square-metre collective stand and a diverse programme of events was organised.
Spotlight on audience highlights
The weekend of the fair (20-22 October) featured a diverse programme which allowed visitors to experience international bestselling authors, TV stars and influencers. Lexi Ryan, Benjamin Lacombe, Motsi Mabuse, Guido Maria Kretschmer, Verona Pooth, SASHA and many others inspired audiences at the Open Stage. In the new Meet the Author area, fans had the opportunity to interact with Lucy Score, Rafik Schami, Elke Heidenreich, Mona Kasten and Sarah Sprinz, among others.