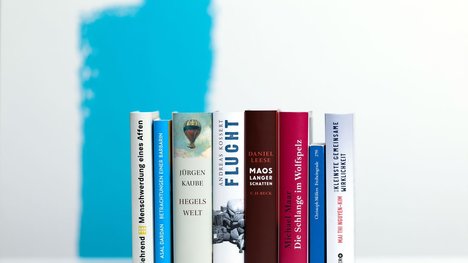 German Non-Fiction Prize 2021
The German Non-Fiction Prize is presented to outstanding non-fiction written in German. 
The award aims to promote awareness of non-fiction as a basis for transmitting knowledge, developing informed opinions and encouraging public discourse. The jury of the prize first compiles a list of nominations comprising eight titles. From this selection, the jury chooses the non-fiction book of the year, which will be announced on 14 June 2021. 
 
Contact:  
Gunvor Schmidt 
Phone: +49 (0)69 13 06-33 4 
Email: sachbuchpreis@boev.de 
Single title