Pop-Up Exhibition in Tel Aviv
Since 1922, Shaar Zion has been Tel Aviv's main public library. The central branch is now located in Beit Ariela, and holds a wide selection of books in a variety of languages (Hebrew, English, French, German and more). The collection at Beit Ariela also includes archived newspapers, comic books, magazines and photographs.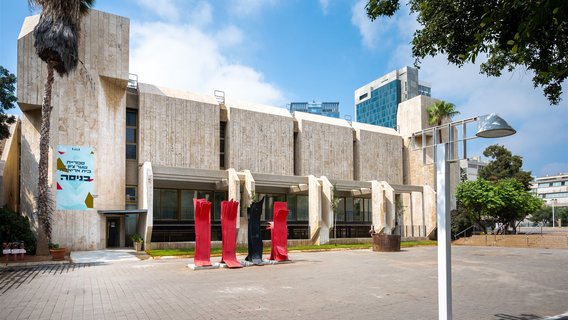 Travelling Pop-Up Exhibition
Taipeh, Tiflis, and now Tel Aviv: GERMAN STORIES is an exhibition travelling around the globe to present a cross-section of current German-language literature – highlighting award-winning books. We warmly welcome you to a series of events in conjunction with the exhibition. You find our programme in German and Hebrew in Tel Aviv here. 
Visit us on location