Pop-Up Exhibition in Tel Aviv
Since 1922, Shaar Zion has been Tel Aviv's main public library. The central branch is now located in Beit Ariela, and holds a wide selection of books in a variety of languages (Hebrew, English, French, German and more). The collection at Beit Ariela also includes archived newspapers, comic books, magazines and photographs.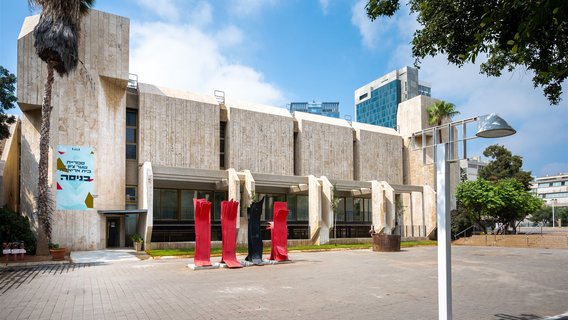 Pop-Up Exhibition
On the occasion of Frankfurter Buchmesse in October, we are very happy about the opportunity to present a selection of new German-language books on various topics in cooperation with the Goethe-Institute Tel Aviv and Beit Ariela.