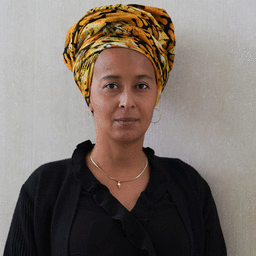 © Jan Michalski
Beata Umubyeyi Mairesse
surviving the genocide against the Tutsi. She now lives in Bordeaux.
She studied political sciences and worked for NGOs, living in different continents.
Her first collection of short stories, Ejo, was published in 2015, and her second, Lézardes, two years later, both winners of several French literary awards. Her debut novel Tous Tes Enfants Dispersés, was acclaimed by critics and won the Prix des cinq continents de la francophonie 2020.She also writes poetry.