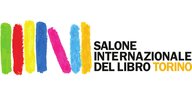 Sala Internazionale, Lingotto Fiere, Turin
Salone Internazionale del Libro di Torino is the first and largest fair of Italian publishing. Every year, in May, the whole publishing world, from the largest publishing groups to the independent ones, takes part in the fair, involving writers, booksellers, librarians, agents, illustrators and translators. This is the occasion to experience the Italian book production, meeting with all components of the publishing value chain. Readers of all ages are involved within the fair, which is an essential step for all those working with books. This exchange is what makes the fair unique: in the same place, for five days, you can find those writing and those reading books. In 2019, the fair welcomed 148,000 visitors, 1,200 publishers, in 63,000 sqm of exhibition spaces.
Since its first edition, the fair hosted writers who made the history of the literature, thus becoming an international festival of culture with editorial presentations, conferences, appointments, debates, performances, speakers and guests from all over the world featuring 1,200 events, 2,000 guests and 40 rooms for conferences every year.
It is worth mentioning some of the fair most well-established projects. SalTo Rights Centre, a unique professional occasion for publishing rights sale: it facilitates meetings between professionals of the editorial world, through the exchange of rights – publishing, translation and film and tv series production. It is the international heart of the fair. It involves publishers and agents from 40 countries of the world who organize 3,500 one-to-one meetings.
SalTo Diventi an important educational project for the promotion of books and reading among young readers. It is entirely reserved to new generations and characterised by a cultural program, rich in meetings with important guests, free laboratories, bookstores and plays.
SalTo Pro, meant for professionals of the publishing sector, it offers round tables, case history, courses for people interested in working in publishing, personal meetings and tailored advice.
Publisher Website