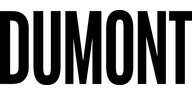 DuMont Buchverlag
Founded in 1956 DuMont Buchverlag quickly advanced to one of the leading German art publishers.
Since the early 1970ies travel literature and travel guides became the second field of publications for the following 30 years. In 1998 the first literary fiction list was presented.
Today DuMont Buchverlag publishes German and international contemporary fiction, crime fiction and upmarket commercial fiction. The non-fiction and illustrated book list comprises general non-fiction, biographies and cultural history as well as art, design, living and cookery.

Judith Habermas
Rights Director
Publisher Website