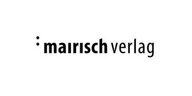 mairisch Verlag
mairisch Verlag is an independent publishing house founded in 1999 and located in Hamburg. Whether fiction, non-fiction, illustrated children's books, audio books, graphic novels or music, mairisch Velag exclusively publishes books, CDs and LPs we really care about.

We publish mostly young writers, pay a lot of attention to proper editorial work, quality design and long term perspectives. To support our authors, we care a lot about press reviews, public readings and literary awards. In 2013 mairisch Verlag invented Indiebookday.

mairisch received several publishing awards, including three times German Publishing Award.

Daniel Beskos
Foreign Rights
Publisher Website