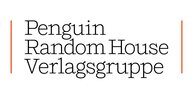 Penguin Random House Verlagsgruppe
Penguin Random House Verlagsgruppe is part of the international publishing group Penguin Random House, a division of Bertelsmann SE & Co. KGaA. Its origins go back to the long-established C. Bertelsmann Verlag, which was founded in Gutersloh in 1835.
Penguin Random House Verlagsgruppe currently comprises more than 40 publishing houses, among others Goldmann, Heyne, Blessing, Blanvalet, Penguin, Luchterhand, Siedler, btb, Manesse, DVA and C. Bertelsmann.
They cover a broad range from upmarket entertainment to modern and classic literature, children's and young adults' books, reference books, life advice and religion to a thematically wide-ranging non-fiction programme.
Among the published authors are such international greats as George R.R. Martin, John Grisham, Stephen King and Michael Crichton; well-known names of world literature as well as those of contemporary literature, including the Nobel Prize winners Louise Glück and Kazuo Ishiguro as well as António Lobo Antunes, Salman Rushdie, Stefan Heym, Ernst Jandl and Walter Kempowski; furthermore, bestselling authors such as Dörte Hansen, Jonas Jonasson, E. L. James, Wladimir Kaminer, Charlotte Link, Maja Lunde, Lucinda Riley and Stefanie Stahl; and popular children's and YA authors such as Ingo Siegner, Ute Krause and Christopher Paolini; strong contemporary voices such as Georg Büchner Prize winner Terézia Mora, Thea Dorn, Juli Zeh, Saša Stanišić and great personalities such as former US President Barack Obama and his wife Michelle Obama or former German Chancellor Helmut Schmidt.

Gesche Wendebourg
Rights Director
Publisher Website