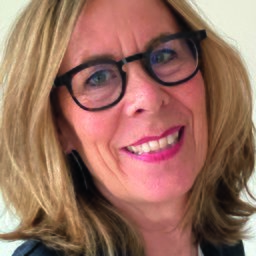 Dr. Nadja Kneissler
Delius Klasing
Dr. Nadja Kneissler worked during her studies in the field of biology,  for some time living and working in Egypt and Maroc. To finance her studies she also worked as translator for different publishers in Germany. 1991 she started to work for Ulmer, a publisher in the South of Germany specialised in life sciences, agriculture and gardening. Nadja Kneissler was responsible for the segments life sciences, specialised books and guidebooks. In 1997 she became Editor-in-chief, 2007 she took over the responsibility for the book branch of Ulmer.
Since 2008, Nadja Kneissler is director of the book branch of Delius Klasing, situated in Bielefeld, Hamburg and Munich. Delius Klasing is a special-interest media house, focused on sports, football, biking, automotive, watersports, music and climate change.
From 2008 until 2012, Nadja Kneissler was speaker of the guidebook working committee at the German Booksellers Association. Since 2012, she is in the publishers board of management of the German Publishers Association. Since 2018, she is Chairwoman of the German Booksellers Association and a Member of the Executive Board of the Association of Publishers and Booksellers in Germany (Börsenverein des Deutschen Buchhandels). Here, she accentuates the importance of sustainability and climateprotection. Since 2019, she is also in the Board of Trustees of the Peace Price of the German Book Trade.