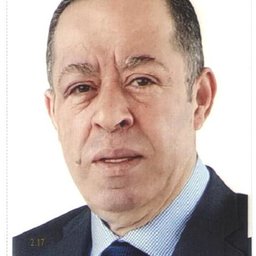 Nasser Assi
Dar Al Moualef Publishing House
Nasser Assi, Lebanese, born in Beirut on 07/14/1959, specialized in the art of printing, book making and publishing.
Founder of Printing Services Company (1981), Printing Group Company (1991) and Dar AlMoualef publishing house (1992), and Arab Center for distribution and Production (1991) and New Bsat book Binding, and Landmarks for Printing, Publishing and Distribution UAE/Abu Dhabi (2009), all of which are active until now.
Winner of the Best Publisher Award for Children's Book for Artistic Creativity - Sharjah (1997) and a Certificate of Excellence for Merit in "Your Choice Book" competition (1998).
Author of several books including: "The BOOK biography" "The wonderful masterpieces in governance and sayings", "the wonderful masterpieces in literary texts" and "Pearls of names and their meanings" and "Sultan's culture – A Journey in Sultan's Culture - Biography of the Ruler of Sharjah.
He participates annually in all Arab and International book fairs since 1990 and organized several exhibitions: The Arab Reading Challenge Exhibition (2017) and the Lebanese Ministry of Culture's pavilion at the Tunis International Book Fair (2017) and Beirut Children's Book Fair (2010-2011). .
Member of the Board of Directors at the Syndicate of Publishers' Union in Lebanon, and  member of the Arab Publishers Union, he supervised the magazine (Arab Publishers), chaired the Board of Directors of the Arab Forum for Publishers of Children's Books – Sharjah - fourth session (2018-2020) - and was the head of the Media and Public Relations Committee and the general supervisor of Al Multaqa Magazine - for many years. He is also a founder and member of the Children's Book Publishers Association in Beirut.
Participant in the Publisher Training Program in collaboration with the Center for Professional Studies at New York University. 2014-2015-2016-2017 Sharjah International Book Fair. And a symposium entitled the difficulties and challenges faced by the publishing sector in the Arab world 2017, Tunis Book Fair. And a symposium entitled "The Book Industry and Exhibitions in Lebanon 2013" within the activities of Lebanon, guest of honor at the Sharjah International Book Fair... and a participant in the cooperation program between UNESCO and ISESCO (France) for the period 2006-2007 under the title Guiding Principles for Promoting Peace and Intercultural Understanding through School Curricula Textbooks and education materials.