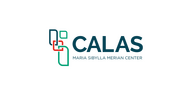 CALAS
The Maria Sibylla Merian Center for Advanced Latin American Studies (CALAS) is a university-based Center for Advanced Studies founded in 2017 by a consortium of four Latin American and four German universities as a result of an initiative by the Federal Ministry of Education and Research (BMBF, Germany). The University of Guadalajara, Mexico, houses the head office of CALAS while three regional offices are located in Argentina, Costa Rica and Ecuador. The German Universities Bielefeld, Kassel, Hanover and Jena are responsible for the project management.
As a Center for Advanced Studies, CALAS foments research of interest in the social sciences and humanities in, from and with Latin America in a transdisciplinary and transregional dialogue. The research focuses on critical questions of how crises and processes of change on topics such as conflict resolution, inequalities, environment, and identities are perceived and reflected by different actors. CALAS disseminates research results through different channels of written and audiovisual publications, all open to the public in open access.

El Centro Maria Sibylla Merian de Estudios Latinoamericanos Avanzados (CALAS) es un centro de estudios avanzados creado en 2017 por cuatro universidades latinoamericanas y cuatro universidades alemanas, por iniciativa del Ministerio Federal de Educación e Investigación (BMBF, Alemania). Su sede principal está ubicada en la Universidad de Guadalajara, México. Además, el CALAS cuenta con tres sedes regionales en Argentina, Costa Rica y Ecuador. Del lado alemán las instituciones responsables son las universidades de Bielefeld, Kassel, Hanover y Jena.
Como Centro de Estudios Avanzados, CALAS aborda temas de alta relevancia en las Ciencias Sociales y Humanidades en, desde y con América Latina en un diálogo transregional y transdisciplinari. La investigación se enfoca en cuestiones críticas acerca de cómo las crisis y procesos de cambio que se relacionan con temas como la resolución de conflictos, las desigualdades, el medio ambiente e identidades son percibidos y reflexionados por diferentes actores sociales. CALAS difunde los resultados de las investigaciones por medio de diferentes canales de publicaciones escritas y audiovisuales, todos abiertos al público en acceso abierto.
Publisher Website