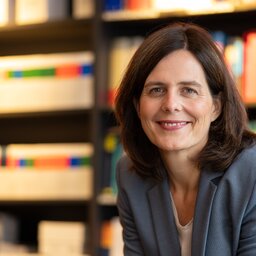 Andrea Ludorf
Managing Director
Kulturkaufhaus Dussmann
Andrea Ludorf, born in 1976, works as Managing Director at Dussmann KulturKaufhaus in Berlin. After school, she began her career as a bookseller in a small bookshop near Dortmund. She studied history, German and English in Marburg and Munich. After graduating, she worked in various publishing houses.
From 2012 to 2019 she worked as Director of Sales at Bastei Lübbe AG in Cologne, the German publisher of Dan Brown, Jeff Kinney and Ken Follett.
In 2019, she joined Dussmann KulturKaufhaus, a 7,500 sqm media department stores' in Berlin that has been offering books, music and films since 1997 - open daily until midnight, with a 260 sqm vertical garden in the foyer and a unique sphinx from the Egyptian Museum Berlin.