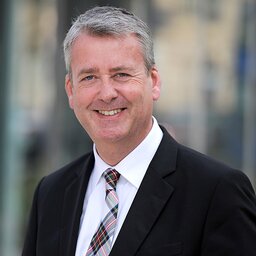 ©Schweitzer Fachinformationen
Philipp Neie
CEO
Schweitzer Fachinformationen
Educated in Business Administration in Banking, Philipp Neie worked as an Administrator for Transamerica Leasing, Inc. in San Francisco, CA from 1988 to 1991.
Returning to Germany he entered the Gaming Industry where he joined Nintendo of Europe GmbH as Manager Credit and Collections and later Virgin Interactive Entertainment GmbH where he held the function of CFO.
In 1998 Philipp Neie entered the Information Services Industry with Swets & Zeitlinger BV, Subscription Agent for Academic and Research Libraries.
First in Frankfurt as Assistant Managing Director, then in New York as CEO North America, and finally as a Director in the Board at Headquarters in Lisse, The Netherlands, where he managed the global Restructuring program.
Since 2005 Philipp Neie is the CEO of Schweitzer Fachinformationen oHG.