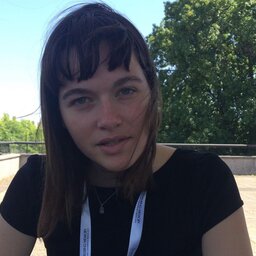 Andrea Barbieri
Andrea Barbieri, born in 1994, studied literature in Montreal, Istanbul, and Berlin, then literary translation in Lausanne.
She pays particular attention to the musicality of languages, which can be heard not only in the soundscapes she travels through, but also in the books she reads. The question here is to what extent the sonic aspect of literary texts - their rhythm, for example - plays a role in their interpretation and translation.
It is no coincidence that Andrea loves listening to radio plays.
Translation project: Ein Geschäft mit Träumen (radio play), Ingeborg Bachmann