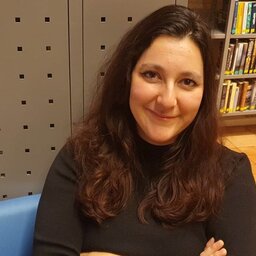 Anne-Claire Nourian
Anne-Claire studied foreign languages and international trade in Marseille, Aix-en-Provence, and Cologne. She then lived in Vienna for a while before completing an MA  in translation-localisation and multicultural and multimedia communication in Rennes.
She worked as an interpreter, in-house translator and project manager in Dublin and Paris. She then moved to Germany and worked as a freelance translator. Two years later, she returned to her native South of France and started an MA in literary translation, during which she translated, together with other students, a novella by Alice Dunbar, a forgotten 20th century African-American poet from Louisiana.
Anne-Claire is particularly interested in fiction with socio-political dimensions and believes that the translation of literature and ideas plays a crucial role in society.
Translation project: Wovon wir leben, Birgit Birnbacher, Zsolnay Verlag, 2022