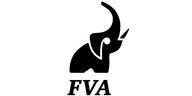 Frankfurter Verlagsanstalt
The FRANKFURTER VERLAGSANSTALT, headed by Joachim Unseld, publishes the latest contemporary literary voices. Our program has successfully provided an important forum for significant new discoveries since we started in 1995.
Outstanding contemporary writers such as Bodo Kirchhoff and Nino Haratischwili, as well as Julia Wolf, Mareike Fallwickl, Susanne Gregor, Zoë Jenny, Ulla Lenze, Nora Bossong, Marion Poschmann, Minka Pradelski, Elsa Koester and many more have been published by the Frankfurter Verlagsanstalt. In the past years some of our authors, among them Zoë Jenny and Thomas von Steinaecker, have been awarded the ZDF Aspekte Prize for Best Literary Debut in Germany and three of them, Zoë Jenny (1997), Ulla Lenze (2003) and Sandra Weihs (2015), the Jürgen Ponto Prize for Best German Debut. Julia Wolf was awarded the 3sat Prize 2016, the Nicolas Born Prize for Best Young Author 2017, the Robert Gernhardt Prize 2018 and longlisted for the German Book Prize 2017 for her latest novel Walter Nowak Won't Get Up. And recently, Karoline Menge was awarded the Ulla Hahn Prize For Best German Debut 2018 for her first novel Waiting For The Snow. Two years in a row two of our authors have been awarded the prestigious Literature Prize of the Association of Arts and Culture of the German Economy: Ulla Lenze (2016) and Nino Haratischwili (2015).
In 2016, our bestselling author Bodo Kirchhoff was awarded the German Book Prize for his outstanding novella Widerfahrnis. His novel Dusk And Turmoil. A Novel Of The Early Years, published in 2018, received a myriad of enthusiastic reviews.
Nino Haratischwili's brilliant and highly-acclaimed family saga The Eighth Life (For Brilka) has been sold to numerous countries and has become an international bestseller with more than half a million sold copies so far. Furthermore, the author has been awarded the Anna Seghers Literature Prize in 2015, the Bertolt Brecht Literature Prize in 2018 and the Schiller Memorial Prize in 2019. Her latest novel The Cat And The General was shortlisted for the German Book Prize 2018. The English Edition of The Eighth Life (For Brilka), translated by Charlotte Collins and Ruth Martin, published by Scribe, was nominated for the 2020 International Booker Prize and shortlisted for the Warwick Prize.


Publisher Website