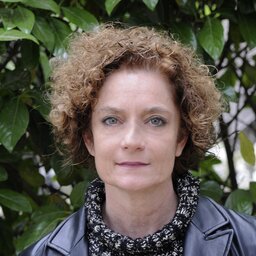 Catherine Fragou
Iris Literary Agency
Catherine Fragou was born in Athens, studied French Literature in the University of Athens, Comparative Literature in Paris X Nanterre and Translation in Paris VII Jussieu. She had courses of History of Art and Sociology of Art at EHESS. 
She created Iris Literary Agency in 1995 and represents Greek authors worldwide and international publishers in Greece. Catherine works also as a primary agent. She translates from French and she has edited three short story books with Kastaniotis editions, Editions Autrement and Buchet Chastel.
She has been an agent for Greek artists when she used to live in Paris. In 2017 she worked for the Greek National Library, being responsible for the list of books of the public lending sector. She is always expanding her agency and since 2023 deals with film rights for her authors.
Iris Literary Agency
Iris agency was created in 1995 and represents international publishers in Greece and Greek authors worldwide. The interests of Iris agency  vary from fiction to non-fiction books, from reference to academic and from children to comic and graphic novels. Iris agency also advises Greek and international publishers on their special needs and new projects.