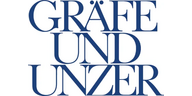 Gräfe und Unzer Verlag
GRÄFE UND UNZER VERLAG is one of the leading German general publishers and is a company of the GANSKE VERLAGSGRUPPE.

In order to address the needs of our different target groups, we publish products under different brands in the guidebook market.

The imprints are: GU, BLV, TEUBNER, HALLWAG, unum, Gräfe and Unzer, the non-fiction book label Gräfe and Unzer Edition and in the travel guide market we are present with the ADAC brands /PINCAMP (under license), MERIAN, HOLIDAY and POLYGLOTT.

Our program areas include the subject areas with a focus on cooking, body, mind & soul, partnership & family, pets, nature & garden, fishing, hunting and travel.
Oliver Rehme
Publisher Website