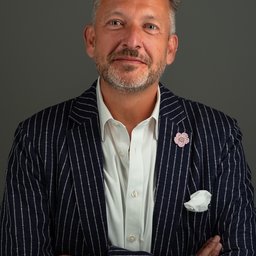 Peter Kraus vom Cleff
Managing Director
Rowohlt Verlage
Peter Kraus vom Cleff was born in 1967 an earned a degree in economics after studying at the Ruhr University Bochum. Following his early work as an investment controller and trade representative for
Mannesmann Demag AG Duisburg and Düsseldorf, he held various positions at the Verlagsgruppe Georg von Holtzbrinck in Stuttgart until 2008. In 2002, he was also named commercial director of Kindler Verlag Berlin, and from 2004 to 2008, he served as managing director of the HGV Hanseatische Gesellschaft für Verlagsservice in Hamburg.
In 2008, Peter Kraus vom Cleff took over as managing director / CFO of Rowohlt Verlage in Hamburg, and, from 2016 to 2020, he supplementary served as COO of Holtzbrinck Buchverlage GmbH in Hamburg. He is also involved on a voluntary basis as President of the Federation of European Publishers (FEP), and with the Börsenverein des Deutschen Buchhandels´ publisher committee, and a number of other industry activities.