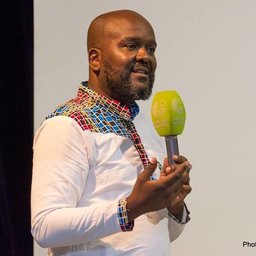 James Murua
Nairobi, Kenya based James Murua is a blogger, journalist, and podcaster who has written for a variety of media outlets in a career spanning print, web, and TV.
His online space www.jamesmurua.com , which focuses on literary news and reviews was created in 2013 and is the number one blog on African literature today. This blog was nominated for "Best Creative Writing Blog" for the 2018 Bloggers Association of Kenya Awards. He was also announced as Best Writer "Theatre, Art and Culture" at Kenya's Sanaa Theatre Awards and listed as one of the top men in digital in Kenya in 2018.
James Murua has conducted workshops on blogging and social media in Kenya, Uganda, Tanzania, and Malawi and has been a media consultant for the Goethe Institut, Nairobi.
He was an editor for The Star newspaper in Kenya for five years and a columnist for nine where he was voted "Columnist of the Year" in 2009. He has also been a contributor to Management Magazine (Kenya), The Daily Nation (Kenya), The Nairobian (Kenya), DigifyAfrica.com (South Africa), Johannesburg Review of Books (South Africa), and Africa Independent (South Africa).