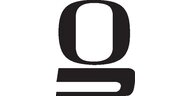 Olms
The publishing house of Georg Olms AG initially made its name as a publisher of reprints. [[It developed one of the world's most comprehensive programmes for reprinting scholarly literature in the post-war period when making good the losses of the Second World War was a priority]]. In recent years Olms has expanded the programme to cover a broad spectrum of new works in the arts and humanities. The firm publishing house is also active in the field of new media (ebooks and databases).
The publishing programme also betrays something of the personal interests and preferences of the Olms family, particular examples being the Olms Presse on horses and horse-breeding.

Georg Olms AG has been entrusted with major projects by well-known German and international academies, ministries, universities and foundations.

The publishing companies Georg Olms AG and Weidmannsche Verlagsbuchhandlung GmbH cultivate over 30 specialist areas in established cooperation with 500 scholars and librarians. 23 employees, of which3 hold doctorates and 6 Masters of Arts in management and editing, supervise the works of international authors and editors. Currently between 20 and 25 first editions are published every month. With a total of 12,000 volumes in print, Olms also has a major international range of first editions and reprints in its portfolio. Under the imprint Olms Online we offer an ePortal and e-books. Moreover, there are the microfiches (the most resistant to age medium next to books).
Dietrich Olms
General Manager of Georg Olms AG
Publisher Website