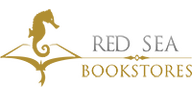 Redsea Bookstores
Red Sea Bookstore is the representative of Klett, Schubert, enClave, Delta Publishing UK in Egypt, Gulf States, Lebanon and Tunisia.

Our Focus is on each topic of books for public interest - History, Language, Fiction and Children. Moreover we present a large collection of textbooks for Literature.
Our rapidly expanding assortment is mainly in German, English, French, Spanish and Italian.

Our goals and purposes are to encourage education, research and cultural exchange, approach and understanding through professional bookselling services.

The Bookstore will order any book in print published in the United States, the United Kingdom or Germany. It generally takes from 6 to 8 weeks to receive special book orders unless courier deliveries are specified. We send the books to any address in Egypt or abroad with the transporter you prefer.
Mar Gerges
Publisher Website