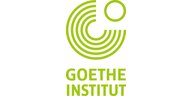 Goethe-Institute Abu Dhabi
The Goethe-Institut is the cultural institute of the Federal Republic of Germany with a global reach. We promote knowledge of German abroad, encourage international cultural exchange and convey a comprehensive image of Germany.

For over sixty years we have provided access to the German language and culture and have worked towards mutual dialogue with the civil societies of our host countries, thus creating lasting trust in our nation.

The work of the Goethe-Institut is supported by Germany's Foreign Office and is carried out independently without any political party affiliations. The institute generates about one third of its budget on its own through language courses and examinations.

At present, the Goethe-Institut operates 157 institutes in 98 countries, 12 of them in Germany.
Publisher Website