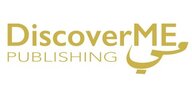 Discover Middle East Publishing FZE
DiscoverME is the first German language culture and business magazine in the Middle East. It is edited by German journalists and distributed in the United Arab Emirates as well as in Germany, Austria and Switzerland. Through professional reporting on the scene, up to date and authentic information is guaranteed.

We track down new trends in the Middle East, analyze facts and present an in-depth view for our readership. The bi-monthly issues help German speaking readers to get an objective insight into life in the Middle East.

We explain Arabic traditions and historical backgrounds as well as business and lifestyle topics. The magazine considers itself as a mediator between the Western and Arab World and is aiming to present cultural differences in an objective way to motivate our readers to deal open mindedly with the culture in the Middle East.
Publisher Website