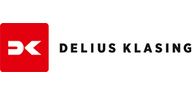 Delius Klasing Verlag GmbH
Delius Klasing stands for water sport, high end automobile publication and sport in general. VDWs expertise is football.

As a special interest publisher we are very close to our readers and offer a huge variety on books for hobbies and profession alike.

In addition we publish magazines and offer our expertise to companies as coperate publisher.
Anita Keane
Rightsmanager
Publisher Website