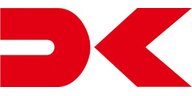 Delius Klasing Verlag GmbH
Delius Klasing Publishing – one of Europe's biggest watersport publisher, as well successful in the areas of automobile / bicycle / sport in general / life style. With its sister publisher "Verlag die Werkstatt" market leader on football books.

Portfolio comprises of special interest magazines, apps, special software, calendars and charts.
Our main goal: to be high class in all the different fields of publications.

The program has about 1000 available titles in the backlist and 60 new publications every year.

As Corporate Publisher, Delius Klasing writes and creates books for big names in the automobile industry and has gained a well-respected name internationally.
Anita Keane
Rightsmanager
Publisher Website