-
Poland
EXPO Krakow
Krakow International Book Fair
The International Book Fair in Krakow - a cyclical event dedicated to the publishing and bookshop sector, has been organized by Targi w Krakowie Ltd. in Krakow since 1997. The Fair, which falls into the category of readership promotion, is open to the general public.
Exhibitors include: publishing houses, book warehouses, bookshops, cultural institutions, associations related to the Polish book market, distributors of electronic media dedicated to readers, printing companies and paper producers.
Furthermore, the prestigious Conrad Festival takes place in Krakow at the same time and certainly is worth a visit!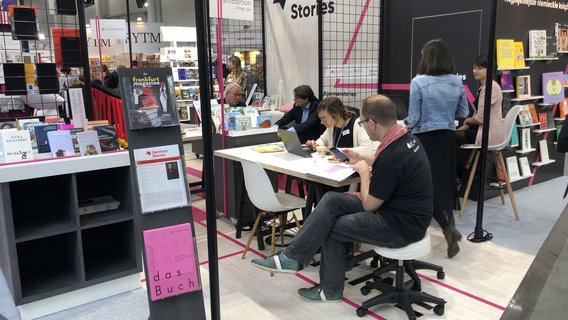 © Frankfurter Buchmesse
German Collective Stand
In 2019 we attended the vivid Krakow Book Fair for the first time and strongly hope to be able to attend in 2021 again. If the fair is happening physically, we want to be there with a German collective stand!

And yes, this years date being so close to Frankfurt is a challenge for all of us. Yet we do not want to miss out on this opportunity as Poland is a very important partner for many German publishers. And of course, it is also a chance to pull some appointments you would have in Frankfurt and relieve your Frankfurt schedule.
Participating exhibitors
Visit us on location