Feria Internacional del Libro de Guadalajara
The Guadalajara International Book Fair is the most important publishing gathering in Ibero-America. Created more than 30 years ago, the fair is aimed at professionals and the general public alike. With business as one of its main goals, it is also a cultural festival in which literature plays a major role.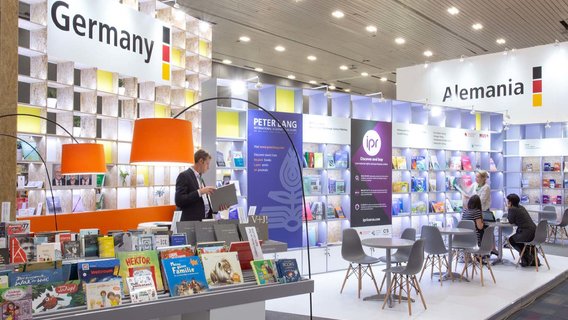 © Frankfurter Buchmesse, Fotograf: Carlos Gilberto Torres Cañedo
German Collective Stand
Every year, the German Collective Stand presents a wide range of publishing topics, covering academics, science, fiction, non-fiction, children´s and young adult media, illustrated books, graphic novels, architecture and education. Publishing professionals from all over the world have the chance to meet their German colleagues as well as representatives of Frankfurter Buchmesse.

The German Collective Stand in Guadalajara is financed by the Federal Ministry for Economic Affairs and Energy.