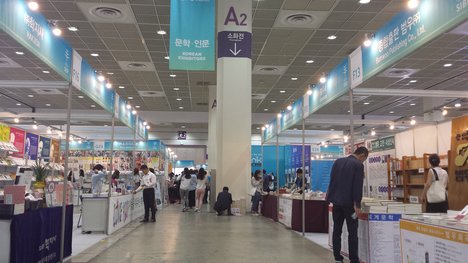 Seoul International Book Fair
Launched in 1954, the Seoul International Book Fair (SIBF) has been Korea's biggest book festival for nearly 70 years. This delightful event connects those who make books with those who read them, bringing together publishers, writers, scholars, artists, editors, and readers with the purpose of sharing knowledge and information. In 1995, the SIBF was upgraded from a national to an international book fair. Since then, it has expanded into the fields of cultural diplomacy and trade, promoting Korean books in other countries and promoting other countries' books in Korea. As Korea continues to see cultural, artistic, and academic growth, the SIBF has become established as one of the world's leading book fairs and one of the best-known book fairs in Asia.
German Collective Stand
We are planning a German Collective Stand in Seoul. More information coming soon.